Last year as hundreds of firefighters worked around the clock to tackle the fire in Cathedral Green the people of Exeter made sure that they were looked after supplying food and drink – the fire fighters spoke about random acts of kindness similar to those seen more recently around the awful fire of Grenfell tower.
Earlier this year Joseph Rowntree Foundation and Carnegie UK Trust published a report by Zoe Ferguson called 'The Place of Kindness'. The report showed how random acts of kindness have a significant impact on the quality of lives. Kindness reduces social isolation and improves wellbeing. It also provides the building blocks for community empowerment and is a necessary ingredient of successful communities.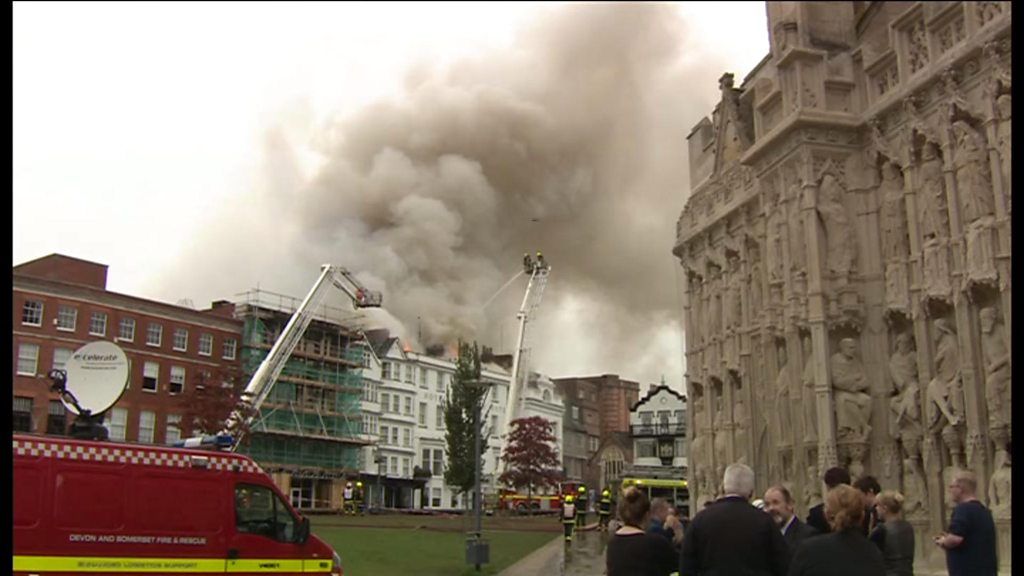 The report suggested that for the public policy realm talking about kindness is too personal and too ephemeral but we all know when someone has been kind to us.
Churches across Devon make posies of flowers or bake cakes to give as random acts of kindness but as the report identifies there are things which get in the way of us doing this more. People are concerned about opening themselves to personal risk and there are policies and regulations which get in the way. In the public sector the dominance of a model of dispassionate professionalism work against kindness as does the desire to measure everything.
It is good to celebrate random acts of kindness, let us encourage each other to take risks and the church to step out in love. Let us encourage the public sector to pursue kindness and not worry about measuring it. The benefits are not just for the individual but for  society.