I love Christmas – the carol services, the nativity plays, Christmas trees, Christmas Markets and Christmas lights. It is with some sorrow that this will be the last year we will see the unintended controversial lights in Tiverton! It is also with some sorrow that Advent and Christmas for bishops is much quieter! People don't want bishops at Christmas.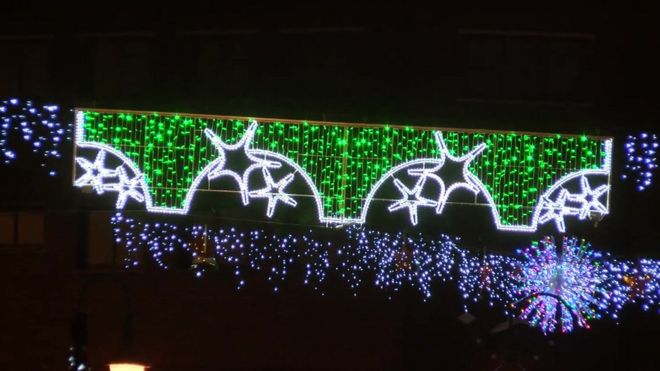 Christmas has arrived for the world but the church goes into a time of waiting. Advent tells us we must wait. Lifting us beyond the routine and the obvious–Advent invites us to watch, to expect the unexpected and to live in hope.
Last year I was given the book The White Road by Edmund de Waal. It is wonderful book in which Edmund describes his pilgrimage to walk the history of porcelain. Early on in the book the author paints a picture of how you make porcelain and his own personal journey as a potter. Then on arriving at the base of mount Kao-Ling in China there is a wonderful description of the shards of white porcelain found in the red earth including a base of a 12th century wine cup.
On his departure back to Shanghai Edmund talks about how on the plane there is so much porcelain that all the overhead lockers are filled and the loo is requisitioned. Next to him was a man who had a model of a helicopter and in speaking to him he realised that many other people getting on the plane had models of helicopters and he realised that he had missed the helicopter side of the city and his companion the porcelain side.
It struck me that looking only for what we expect to see we may miss the unexpected. With the procession of advent services, nativity plays and carol services we could just expect to see what we always see at Christmas – so maybe we should find time to wait, stand back, life our eyes beyond the obvious and expect the unexpected this Christmas and know Emmanuel God with us.